Tignale and its villages
---
The plateau of Tignale is located in the heart of the Alto Garda Bresciano Park and is characterized by 6 hamlets: Prabione, Piovere, Gardola, Oldesio, Aer and Olzano..
The first hamlet that we meet on the road to Tignale is Piovere, a pretty village perched on a steep cliff, surrounded by olive groves and oleanders. A wonderful panoramic point is San Marco churchyard, symbol of this small town. Going up we arrive at Oldesio, immersed in the olive groves and characterized by narrow alleys and enchanting views of the lake.
By passing through a road characterized by hairpin bends and breathtaking views you will get to the next hamlet of Gardola, the municipal seat. At the entrance of the village you are greeted by the Longobard church-museum of San Pietro, while towards the town centre you can admire the Parish of Santa Maria Assunta. Passing through the centre among shops and various services, you will get to the village of Olzano with its small square and the church of San Lorenzo. From here various trails will lead you to visit the hinterland..
Going along a panoramic road you will get to Aer, a pretty little village nestled on a hill in the middle of the meadows. To reach Prabione, the last hamlet of Tignale which is about 2 km from Gardola, it is necessary to take the direction towards Tremosine passing through the Santuario di Monte Castello.
Il territorio di Tignale così vario è particolarmente apprezzato da escursionisti, ciclisti e turisti in cerca di tranquillità e riposo a stretto contatto con la natura. La natura è il vero protagonista di questo luogo meraviglioso, camminando per gli antichi sentieri si passa dall'azzurro del lago ad un paesaggio tipicamente alpino tra le cime del Denervo, la Val d'Era e Bocca Paolone (che conduce a Costa di Gargnano). Il Comune di Tignale si estende fino al porto dove si può godere di spiagge bagnate dal Garda.
---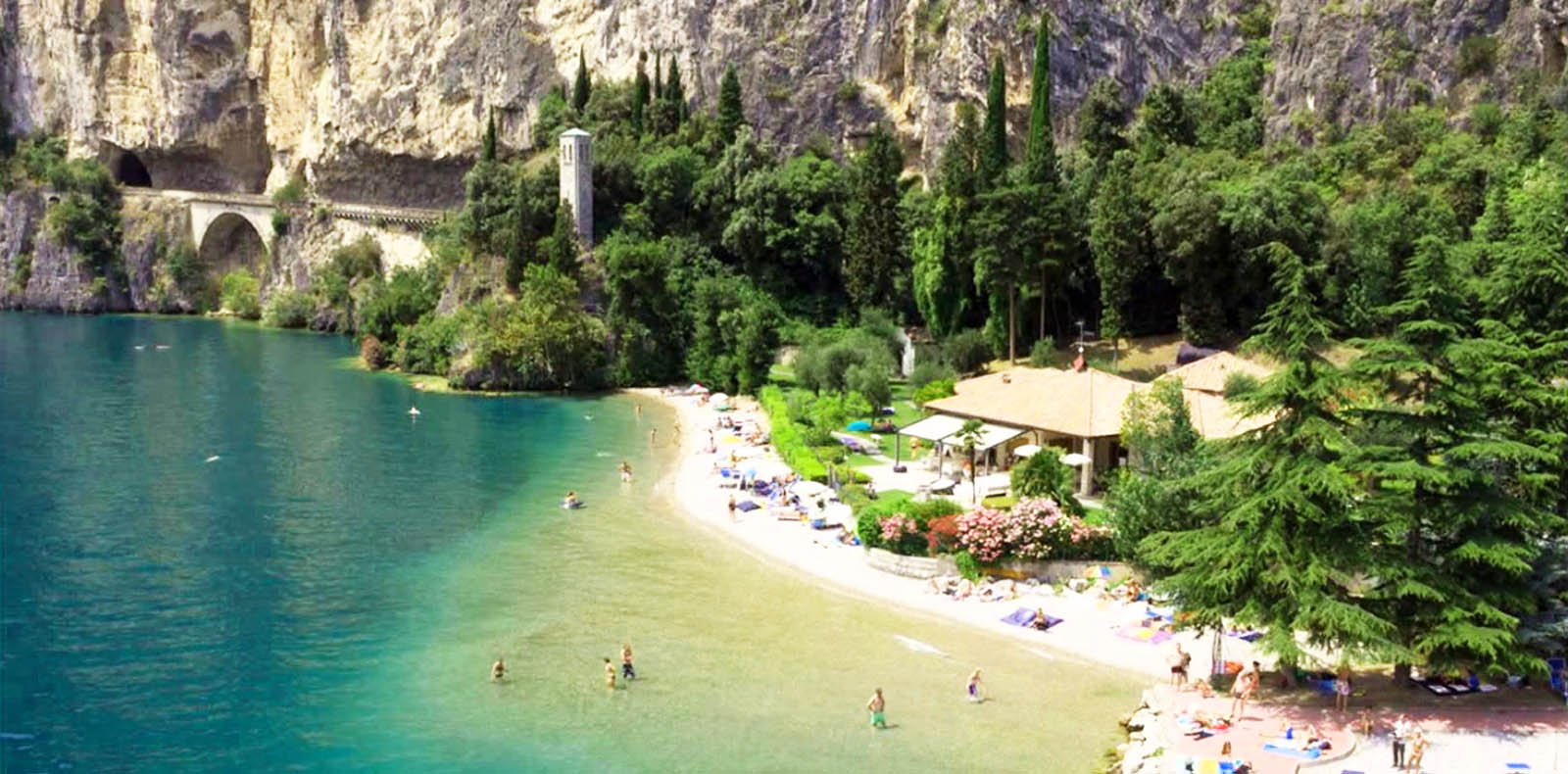 BOOK YOUR HOLIDAY WITH US NOW
CHECK PRICES & AVAILABILITY